When one thinks of a unique wedding idea, the thought is to still be the bride in the spotlight. The one thing a bride doesn't want is for the venue to overshadow the way she looks on her day. She wants people talking about her after the wedding not necessarily the wedding ideas. However, you don't want the same old boring routine either, you want something with a little pizazz, sparkle and something that is innately you.  When people talk about your wedding, you want them to say, "Oh my God that was so like _______ to do!" So based on your personality, I've come up with some pretty unique wedding ideas that fit just that kind of person you might be, and that people will remember the wedding you had.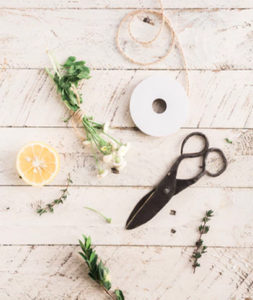 1. First and foremost, anything you create or design on your own, giving your wedding your own special touch, is going to be memorable. So, whatever you can DIY (Do it yourself) DO! If you have a fun loving, natural and creative side, let it flow, glow and show during your wedding; there's no better place.
2. For example, I saw these incredible DIY extra-large flower bouquets that would make a smash at any wedding, are fun, whimsical and could be extended to table centerpieces as well! www.weddingpartyapp.com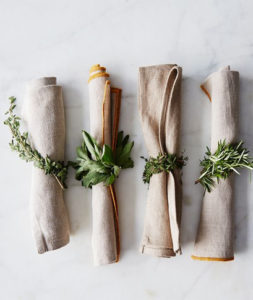 3. Another way to show off your own particular style is to have napkin rings created with something that says YOU; metallic cording, satin ribbons, flowers, lace, macaroni noodles, anything can be used as a napkin ring holder. It's fun to come up with all the different creative ways. www.brides.com
4. Are you one race and your fiancé another? How fun would it be to display both your family's heritages all throughout the reception hall and very graphically? Imagine how much fun mixing clan tartans with bright Indian sari prints? Decorate everything from the seat cushions, tablecloths, ring pillows, and stationary. Show your heritage pride in everything.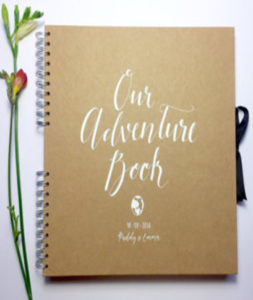 5. A different kind of guest book for your guests to sign is a scrapbook, so guests may visit memory lane of you and fiancé. This is also a celebrated place to write down guest's gifts as they get opened.   www.brides.com
6. As part of each table's centerpieces, add a 3×5 picture of the couple that originally came from the guestbook/scrapbook.
7. Decorate with your best yard sale and flea market finds. Use baskets, antique pitchers, patchwork quilt, anything that represents your personality, then cover in lace, fill with flowers, or decorate with pictures.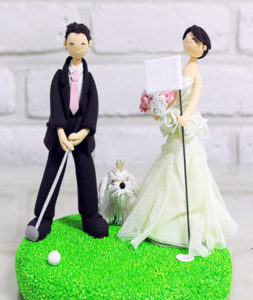 8. Create a memorable or personable cake topper that represents the couple. For example, my fiancé and I call each other Grumpy and Evil Queen from Snow White, so our Wedding Invitations had both of them in the center of the invitation inviting our guests to the ceremony and our wedding cake had the Evil Queen and Grumpy as the Cake Toppers. www.topteny.com
9. Create a web page or a Facebook page prior to the wedding and make all the wedding guests admins or physically capable of uploading pics and real-time video from the wedding as its taking place. It's an updated version of giving everyone a disposable camera. Anyone who has a phone is a walking camera, just ask them to upload pictures and be your wedding photographers.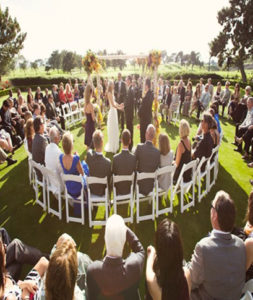 10. Fun idea for a wedding party: have all the guests sit in a circle around the bride and groom during the ceremony, so that they two are the prime center (literally) of attention. And the different angles of camera shots will all be one of a kind. I love this idea!